Superintendent Sara Noguchi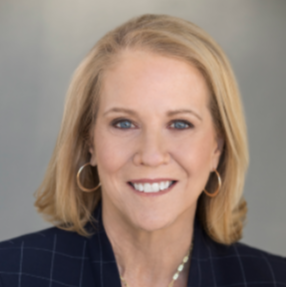 Welcome To The 2022-2023 School Year!
For the most up-to-date information, please visit the MCS Updates page.
I can't describe how wonderful it has been to visit campuses since school began. While at Roosevelt on the first day of school, I jumped right in to help welcome students to campus and answer questions from nervous students. The experience instantly took me back to my days as a middle school math teacher.
In some ways, it seemed like a typical first day of school. In other ways, it was clear this was not like any other first day of school we've had before.
For many students, August 9 was the first time they were on a school campus in over a year, and they weren't sure they were ready to return. Teachers and staff were ready for these students. Plans were in place to help students acclimate or re-acclimate to the classroom.
Other students returned to campus last year and were excited to return to campus again. Teachers and staff were ready for these students too. Plans were in place to harness their energy and show others that everything would be ok.
I know I speak for all MCS staff when I say that we are excited to have students back. We are committed to following COVID protocols so we can keep our schools open.
By law, MCS must follow mandates and requirements set forth by the California Department of Public Health (CDPH), as well as our local Public Health officials. As such, on July 12, the CDPH issued guidance stating that ALL adults and students must wear masks indoors at school facilities, regardless of their vaccination status. Masks are optional when outdoors. According to the CDPH, they will be reassessing their mask guidance and requirements no later than November 1, 2021.
If there is something good to have come from this pandemic, it's the opportunity to reinvent our schools. Our world has changed, we have changed, and our students have changed. We have an opportunity to create the new normal, to implement positive changes, and to make a real difference in our students' lives.
What will it look like? Well, it's a work in progress, and one where you will have a voice in shaping what's to come for MCS. Stay tuned for more details on opportunities to share your voice.
And finally, this school year, we are celebrating Modesto City Schools' 150th Anniversary! I can't think of a better year to look back at the foundation set by all those who came before us, look ahead for what's to come, and celebrate the opportunity before us to make a difference! I hope you will join us in celebrating throughout the year and take great pride in being a part of Modesto City Schools where "Every Student Matters and Every Moment Counts."