NetRef is our new replacement to LanSchool for Student Device Manager Software!
NetRef allows Teachers to manage student devices to keep them on focus in the classroom and at home during Distance Learning and Virtual Learning.
Teachers can set engagement goals for reporting if students were on the educational tools that students must be on for the designated amount of time.
NetRef includes:
Web-based App with a user-friendly design that makes it easy to use for beginners

Easily identify when students are on task

Create Allow and Block Lists that can be shared with other teachers

Share the Teacher Screen or a Student Screen with the entire class

Documents Internet history and screenshots automatically

View Student Screens and see all open web browser tabs

Syncs with PowerSchool to automatically create your classes and load your students

Internal bell schedule by school site that automatically releases students to their next teacher

Send websites to an individual or an entire class to their device where you want them to go online

Pause the screens to get attention to an individual or an entire class

Communicate with students via instant message
Teachers click on the NetRef Faculty app in the MCS App Portal to login.
NetRef syncs with PowerSchool nightly and automatically creates your classes and students for you to see when you log in.
Quick Video: Navigating
Note: We login to NetRef through MCS App Portal and use the NetRef Faculty App
Quick Video: Student and Classroom Setup
Quick Video: Right side tools
Quick Video: Create Allow and Blocklists
Quick Video: Create a Permanent Blocklist for your Class
Quick Video: Class Option Settings
Teacher Classroom Reports
Teacher Engagement and Virtual Attendance Reports
Full Training Video (22min)
Note: We login to NetRef through MCS App Portal and use the NetRef Faculty App
Recorded Webinar Training for Teachers (40min)
Recorded Webinar Community
Discussion on using NetRef with Distance Learning (50min)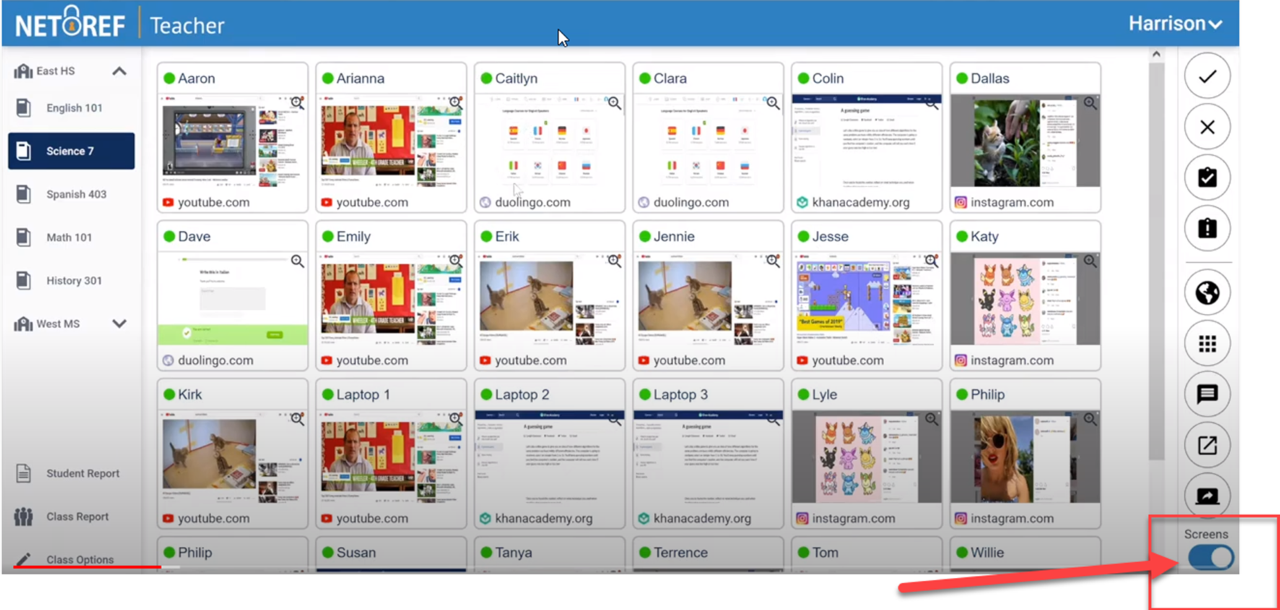 Question: I only see website names and tabs that students are on, how do I see the student's screens?
Answer: At the bottom right corner you may need to click on the switch, it flips from Tabs to Screen views.
Show both First and Last Name for Students in NetRef
Click your drop-down menu next to your teacher name in the top right corner

Choose Preferences

Choose Both option for Student Name Options

Save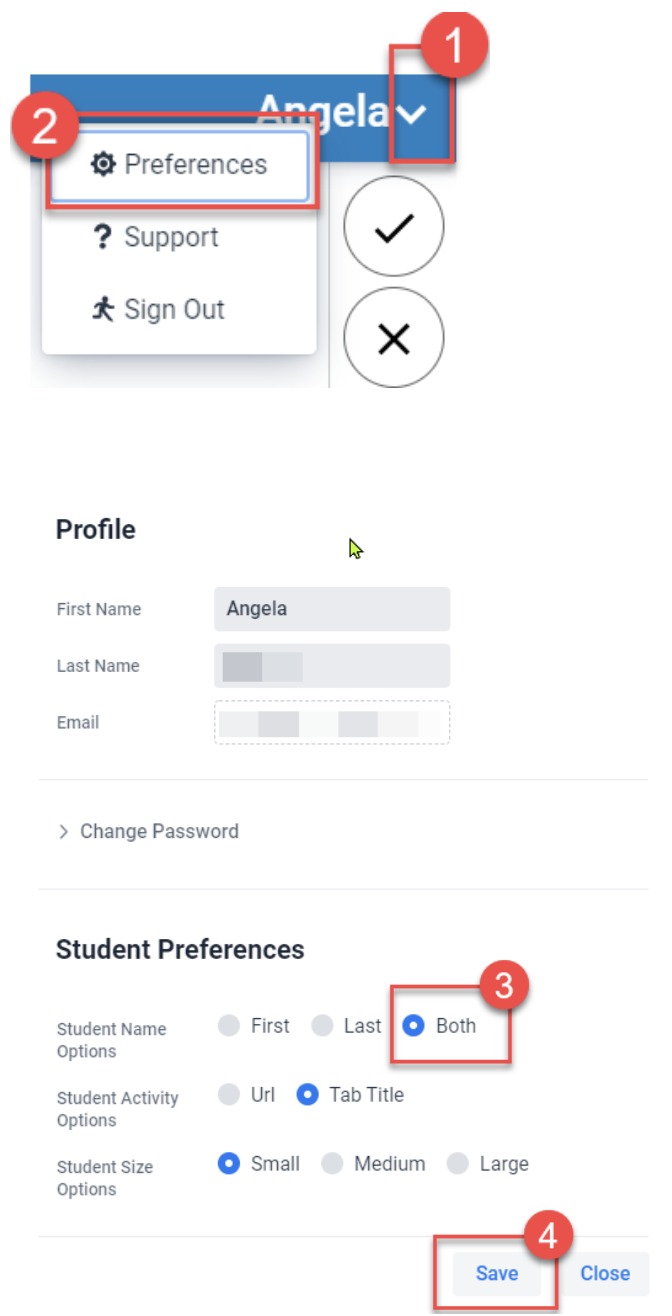 Question: How do I know if NetRef is working?
Answer: If you can log in then it is working, if you are not able to log in then NetRef may be working to fix an issue on their servers.
Question: I don't see all of my students screens in NetRef?
Answer: NetRef can only manage student screens if the student is on their district computer device. NetRef does not work on a students own personal computer device.
Contact the Help Desk and Call Center if you encounter additional issues using NetRef.